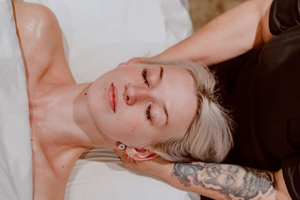 The place for all your skin, body & soul needs.
Be Aligned, Be One, Be All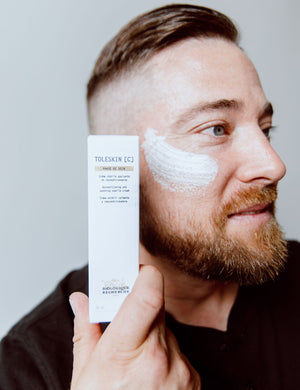 "Skin is the reflection of ourselves; it isn't consistent, but multiple over the course of a day, of a life. Everyone has different Skin Instants©. Biologique Recherche's Methodology treats each person's epidermis in a personally tailored way." Dr Philippe Allouche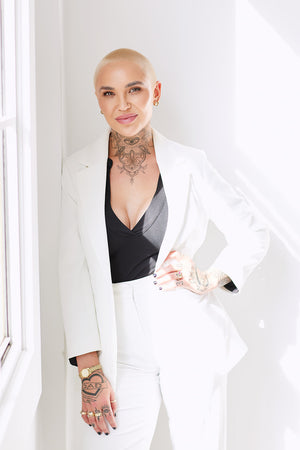 Mish's Offerings
Founder, Soul Creator & Medical Aesthetician of Be Aligned Studios.
Offerings
Book w/ Mish
Adipeau Active Face Cream - 50ml
The mix of medical & Holistic
Be Aligned Studios
Be Aligned Studios offers a unique approach to skin, soul & body health & healing. Our mission is to align you with & provide luxury, medical & holistic result driven moments, all while working on the inner workings of your body & energetic field. We have mindfully chosen our brand partners to ensure the best & most aligned experience possible.
What their soul has told us:
★★★★★

You'll never experience something like this or like misha, I've had facials from so many amazing people but Misha has changed my standards & I know I can't find her & her hands anywhere else.  Number one I was like almost a 2 hour facial? What?? But let me tell you I'd like a 10 hour one if I could with her. I was been told about her & many people told me to go see  her but I never expected this. During my facial I fell asleep… a few times & woke up to a sound bath happening during my facial!!! I have never!!If you want the best facial you've ever had, well it's right in Saskatoon, in a ware house & believe me. You'll never want to see anyone else. Misha, you are a gift. Thank you
★★★★★

Sandy Semilet you are Pure Magic... thank you for all you bring to my life, and all that you've taught me. Your way of working, and the way you show up is like nothing I've ever experienced before and I can't begin to tell you the difference you make. Thank you. With love.
★★★★★

I promise that you will leave the studio feeling like your soul was transformed. It is an entirely magical experience from the minute you walk in the door. Misha and Sandy are welcoming and so full of knowledge and passion, which they use to make sure you leave Studio Raw feeling amazing! Absolutely would recommend to everyone.